Downsizing to a smaller house has many benefits, from easier maintenance to reduced utility costs. If you're a cat-owner, you want to ensure that any new home you move to is comfortable for you and your feline family member alike. Read on for a quick guide to downsizing with a cat.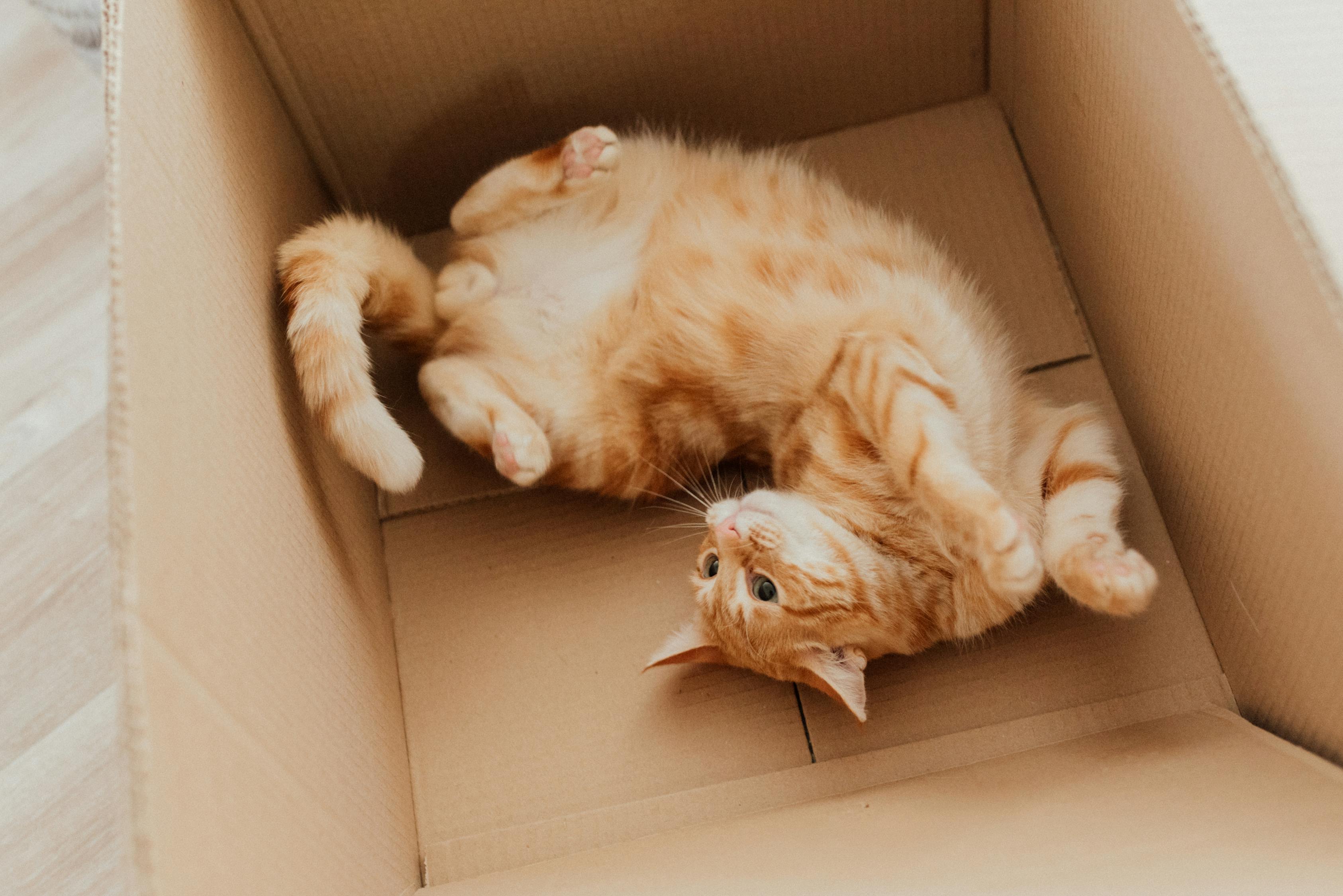 Photo credit: Pexels.com
Find the perfect new home for you and your cat
When looking for a new place, consider your personal preferences while also keeping your cat's needs in mind. For example, if you have an outdoor cat, you may want to ensure your new place has a yard they can explore. Further, a garden with a fence that keeps your furry friend safely on the property can bring great peace of mind.
If your cat stays indoors only, there are other considerations. A room with a view of the outdoors—like a garden with birds—can bring your furry pal hours of entertainment, for example. Your cat's age is also a factor. Senior pets may have trouble with mobility and will do better if they don't have to climb stairs.
Of course, there are also steps you can take to make your house more cat-friendly even if it's not that way from the start. Design your home according to a cat's essential hierarchy of needs. This starts with basics like food and water and progresses to social and environmental stimulation.
Get ready to sell your current home
You want to present your home in the best light possible so you can get a good sale price. Start with necessary repairs. Issues like a faulty foundation or broken roof can detract from a house's value and may be worth addressing now. Then, make value-boosting upgrades, like adding a deck, installing energy-efficient windows, or remodeling the kitchen.
Next, move on to smaller repairs like replacing broken windows, fixing old doors, and cleaning the gutters. Keeping gutters clear of debris helps to divert water safely from the home, preserving the exterior facade, roof, and foundation. Expect to pay $106 to $167 on average for gutter cleaning—although, for a larger home, gutter cleaning can run up to $350. Find a pro by searching clean my gutters near me on Angi.
Finally, make sure the interior of your home is spruced up and ready for viewings. Break out the vacuum and remove all traces of cat hair and kitty litter. Make sure to clean fabrics like sofas and carpets that may have residual cat odors on them. You may want to hire a professional cleaning service to get your home sparkling before would-be buyers arrive.
Prepare for a comfortable move
Cats are territorial creatures and moving can be a stressful experience for them. Plan accordingly. The Daily Paws recommends getting your feline familiar with their travel carrier beforehand and placing them in a safe space removed from the mayhem of movers when you first arrive. You should also update their ID tags before you go, just in case they run off.
As soon as possible, set up a cozy corner for your kitty in your new home. Equip it with the essentials, like their food, water, and litter box. Also, give them some of their favorite toys. CoolKittyCondos has practical cat beds and climbing towers that can help ensure your feline feels right at home.
Finally, if you've moved further afield—for example, to a new state—set up your kitty care network as soon as possible. Look up the professionals you need to help maintain your feline's wellbeing, from veterinarians to groomers and cat staters, online. The American Veterinary Medical Association has a database you can consult for assistance.
Downsizing to a new home can make life cozier and more comfortable for you and your cat alike. Follow the tips above to ensure a smooth transition and get set up.
For more tips on keeping your cat healthy wherever you are in the world, consult the CoolKittyCondos blog.